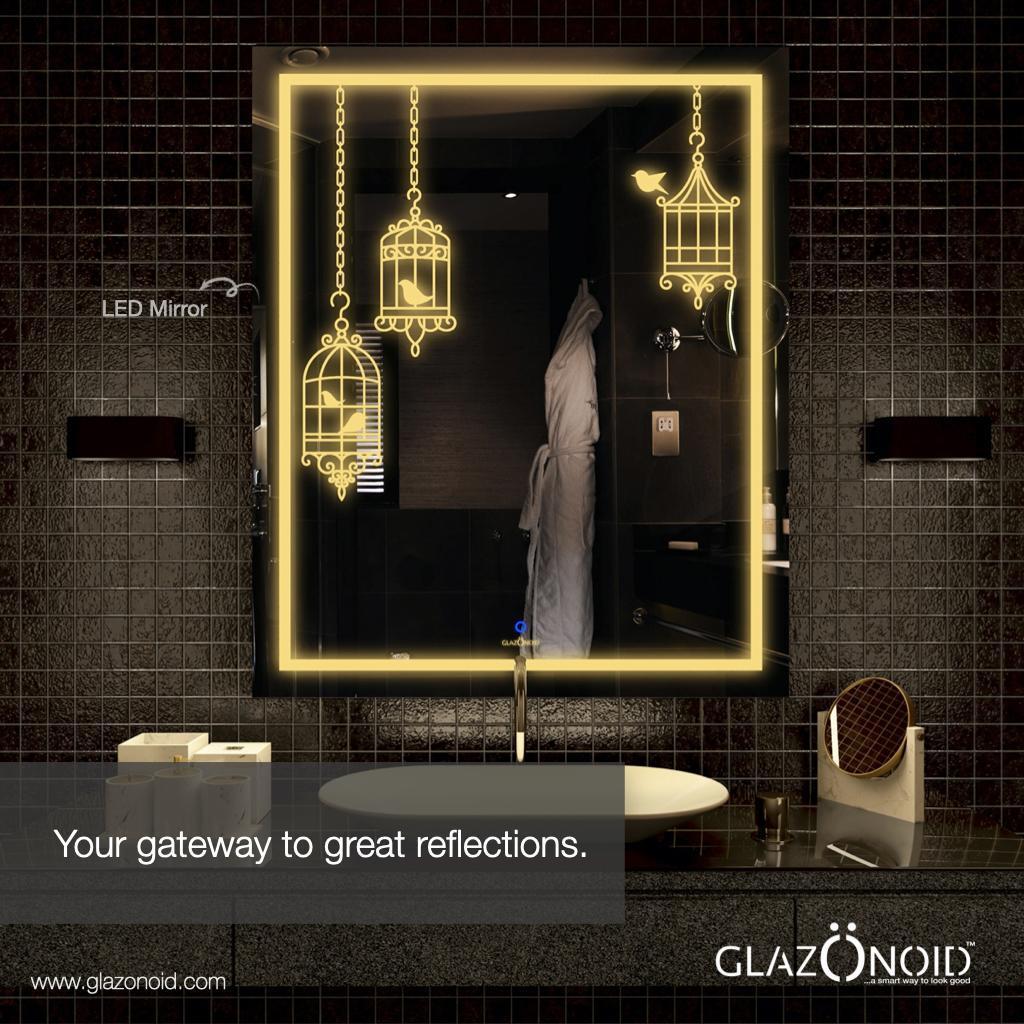 ASCERTAIN THE POWER WITHIN YOURSELF BY GLAZONOID'S LED MIRRORS!
Humans most likely used pools of dark, motionless water as the first 'mirrors,' though it's impossible to know exactly what they needed to view. The first manufactured mirrors were produced from polished stone as early as 6000 BC, while the first metal mirrors took about 2000 years to develop. Glass became the principal material, with a thin layer of metal providing the shine; mirrors got smoother and more reflective; and tests with concave and convex mirrors were conducted, but mirrors began to change significantly for 5 years ago.
Choosing a new mirror should be as straightforward as selecting the size and form that you desire, but it isn't. However, with a seemingly unlimited selection of different lighting and mirror items on the trend, it's difficult to know where to begin in order to pick a combination that will work together. An illuminated mirror is useful in this situation. It's a simple, two-in-one option for a vanity lighting.
 With advancing technology and creativity in hands, Glazonoid joins its hands to bring to you the best-in-class mirrors made by using mirrors from Saint Gobain's premium line for the cleanest reflections possible. These mirrors are automated to the extent that they operate on your presence or detect motion for their working. All of our products are manufactured in accordance with the highest industry standards.
OUR MIRRORS- THE EMPHASIS OF A ROOM
We recognize that mirrors are the focal point of a room, therefore we don't merely give a reflected sheet of glass. Mirrors can bring everything in a space together, whether it's your living room, bathroom, or office. Because there are so many alternatives, Glazonoid Experts can assist you in selecting the best mirror for your needs. When it comes to mirror design, light colors, or even size and shape, we will never bind you.
We accommodate measurements ranging from 6 inches to a whole wall, providing custom forms, whether rectangle, oval, round, or your own hand drawn shape. We will have a solution for you with our automatic designing process because we know you like to keep things personal.
Packing professional lighting into a small, sleek compact that is not only more efficient than traditional options, but also more inexpensive. We've merged three different light temperatures into one maneuver. So, choose from over 150 different designs or create your own from India's largest design catalogue.
NOT JUST FANCY, BUT ENVIRONMENT FRIENDLY TOO!
Understanding the responsibility, our mirrors are fitted with top-of-the-line electronic components that not only conserve energy but are also environmentally beneficial. When used regularly, our products can save up to 20% on energy use. Our LEDs offer the highest wattage to lumens ratio, which means they use less energy to provide the brightest light.