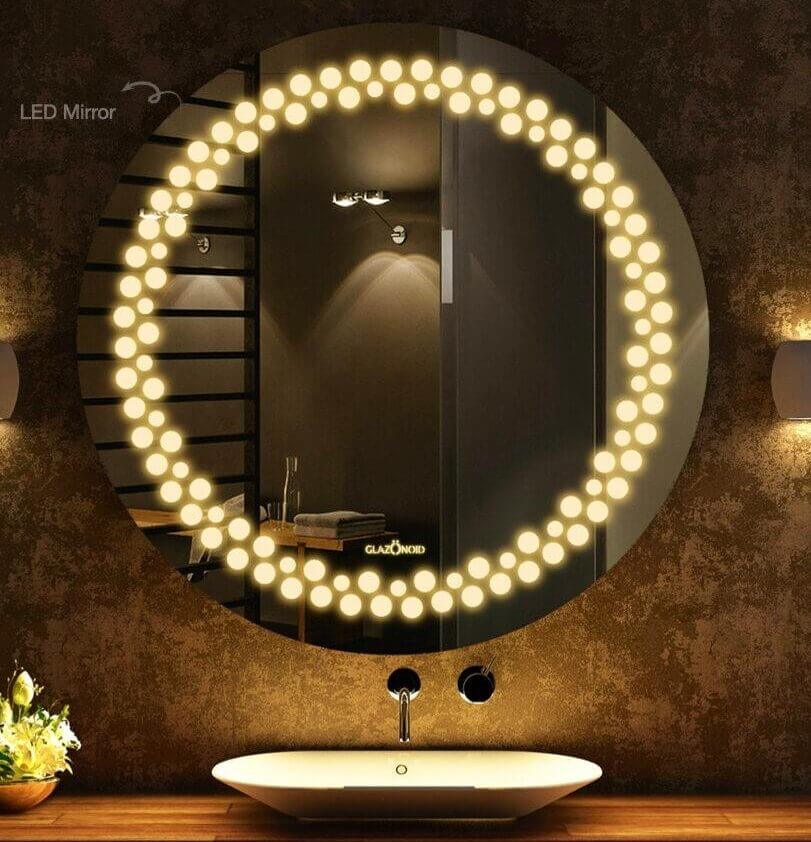 GLAZONOID- EXPECT THE EXTRAORDINARY!
The picture of automation has fundamentally changed in this era of escalating technical growth. Who'd have guessed that an abstracting mirror could be used as a centerpiece in a décor or that it could even be used to play music? But get ready for marvels with Glazonoid! A firm that manufactures Automated LED Mirrors with the goal of bringing convenience to your home is ready to take you on an elite, luxurious and affordable ride. Designers and other prominent brands prefer the company because of its incredible contribution towards micro automation with premium mirror designs and customer satisfaction as the foundational pillars. The company has been running successfully and gaining recognition all over India due to the energy- efficient designs, high- end services and "all- time customer assistance" offered.
LED Mirror- Know yourself better with true reflections
Redefined mirrors made with high- quality glass, impart perfect color grading with 99% accuracy and haze- free reflections. Combining three major light temperatures, get the best of soft white light that covers the entire face, giving you a fresh ambience every time you use the mirror. Embedded with hand- wave, touch and motion sensors, experience uninterrupted functioning even in damp conditions. Furthermore, Glazonoid's finest LED mirror designs—their exquisite, lustrous, and sleek manufacture with high customization—have enabled any design to be realized; even hand-drawn ideas may be transformed into amazing mirrors. Define your lifestyle with products ranging in size from 6 inches to 120 inches.
ArMoire- Your Stylish Concealer!
Begin your beautiful day with ArMoire- our LED mirror that comes with storage. Install this masterpiece in any corner or part of your room in two easy steps, as it doesn't take up much space. Assisting in organization of your room, it secretly conceals all your toiletries and stuff, while allowing the brightest reflections to shine through on the front. Make the daring choice of choosing Glazonoid to become the best version of yourself.
Bringing back old-school mirrors that have been expertly re-engineered, enhancing professionalism to greater extents. These are created with the brightest and most relaxing lights that won't strain your eyes for professional settings such as a salon or a make-up studio.
Glazonoid is unrestricted by anything, allowing you to add new features like Bluetooth or Autoconnect, digital clock, USB charging, Defogger, Cove Lighting, Zoom mirror, and more! BE BOLD, BE BRIGHT WITH GLAZONOID